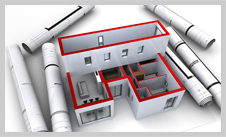 Excellence through experience
Dynamism, Passion & Dependability These 3 virtues are at the core of Vulcan Construction philosophy. A philosophy thathasinspired trust and confidence for over 2 decades.From humble beginnings in 1997 under the Shraavani name, to the sought after stature that Vulcan enjoys today; ours has been a challenging yet fulfilling journey.
The wisdom, skill & experience gathered through this time serves as an invaluable reservoir,from which Vulcan now finds a unique strength to forge ahead. Our collective knowledge,combined with professionalism & Flexibility, allows us to create the benchmarks, not follow them. Customized & personalized solutions ensure that solutions

In the first week of Feb 2013, I wanted to move to new premises and engaged local personnel for painting and other incidental works. Due to my professional commitments I was out of station..